December 1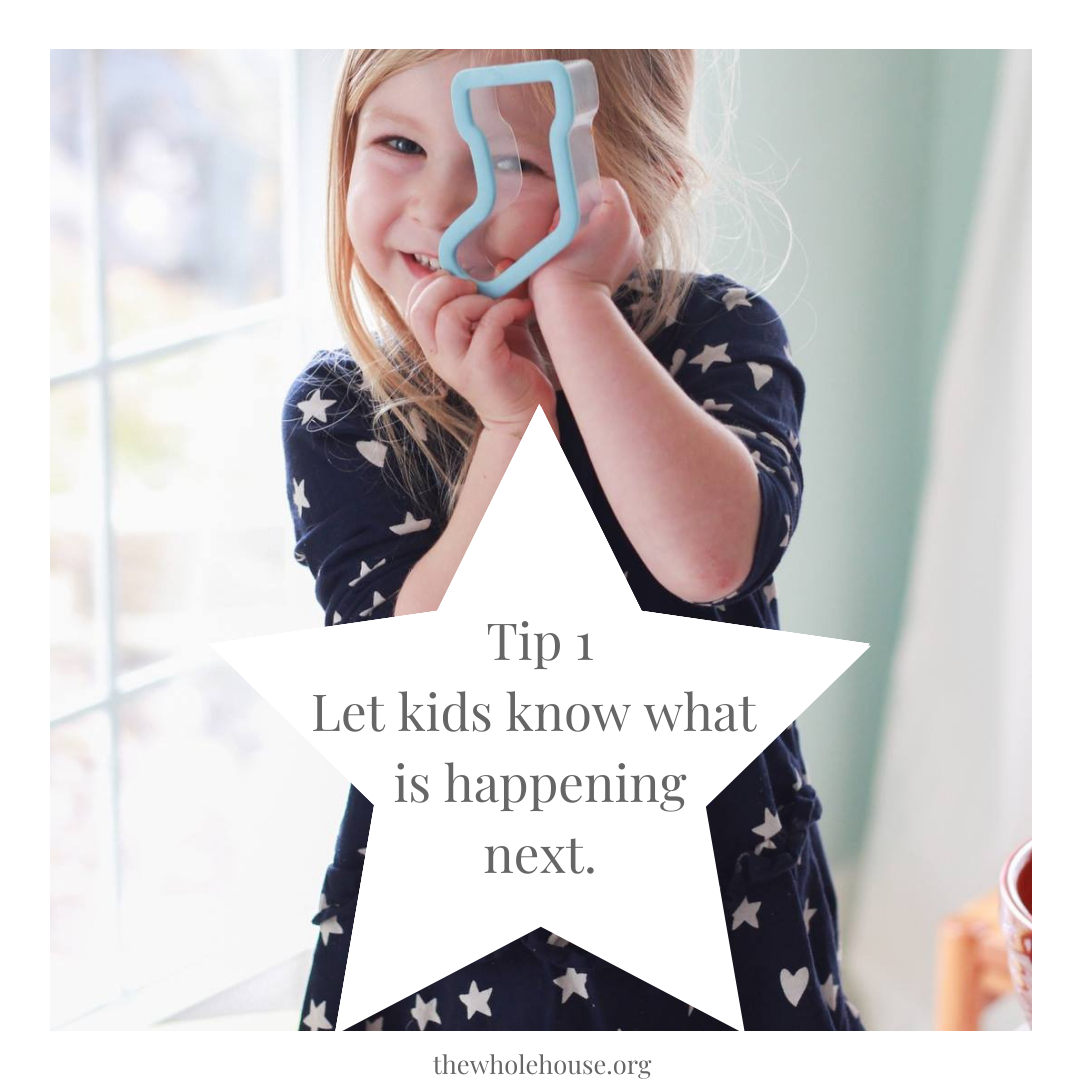 December 1
Tip 1-Let kids know what is happening next.
Help kids with their expectations by giving details about what is on the calendar. If the child is used to taking time to eat a leisurely breakfast of waffles and sausage and you need to get the family out the door for an event, let him know ahead of time. 
When my newbies became part of the family, they had never celebrated a holiday the way we Americans do. Twenty-five days of build up to something they had never experienced before was overwhelming and caused anxiety. Everywhere we went there were reminders, Christmas trees, wrapping paper, cookies, parties and people asking them what Santa was bringing them. The schedule changed. We shopped, went to parties, plays, etc. For the whole month the schedule was out of whack.
* * *
One thing that helps is letting the kids know what is happening day by day and answering five hundred times a day, "No, this is not Christmas day."
* * *
Biblical Application:
God let His chosen people know from (almost) the beginning that His Son would be coming to redeem them. Read Genesis 3:15.
" And I will put enmity between you and the woman, and between your offspring and her Offspring. he will bruise and tread your head underfoot and you will lie in wait and bruise His heel." 
Genesis 3:15
He sent prophets to foretell the coming of Jesus. Isaiah speaks of the anointing of the Lord. He will come to heal the broken hearted, to proclaim liberty to the physical and spiritual captives. You are walking in His footsteps when parenting children from hard places.
* * *
If God, the Father, took the time to send prophets foretelling His birth, don't you think letting your children know what is going to happen next is a great idea?
Complete and Continue