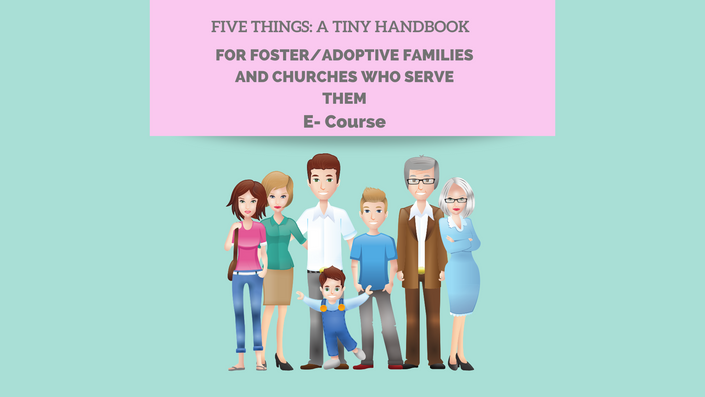 Five Things for Adoptive/Foster Parents
I'm a mother of seven, four through adoption. I'll skip the fancy bio to tell you, I've been where you are, dear friend.
I've been stuck in the waiting period. After the adoption, I've been judged. I've watched my children flourish, regress, and cycle through those over and over. I've lived in chaos when my triggers and my kiddos triggers met head-on.
I've gone from being the okayish parent in the church to the bad parent.
I've "counseled" with more adoptive/foster parents than I can count. I've led workshops for CASA, teachers, counselors, ministries, and knocked on church doors until my knuckles are raw. Why? There are so many misconceptions out there. Adoptive/Foster families feel isolated and alone.
I've written created this e-course to start the conversation. I'm praying dear friend, that this helps you continue the conversation with your family, friends, and churches.

What's in the course?
Five Things for Adoptive/Foster Families and Churches Who Serve them includes Three Modules with five lessons in each.
Each lesson includes a short reading assignment - you can find more in the book- and a teaching video. Because I know adoptive/foster families are super busy - each video is about five minutes long.
The course is designed to be completed in three weeks with a lesson for each weekday.
You don't have to do it in a three week span. You're welcome to do it at your own pace.
Also, Feel free to use the material in a group setting.
Modules:
1. Five Things Adoptive Parents Don't Tell You
2. Five Things Your Adopted Children Would Like to Tell You
3. Five Things You Can Do to Help an Adoptive/Foster Family

"Kathleen's insight — both from her firsthand experience as an adoptive mother and from her education as an Empowered to Connect trainer — is something I wish I'd had when we began our own journey as foster parents. She is absolutely the first resource I would recommend to anyone who is considering foster care or adoption." - Kristin Peters, Adoptive/Foster Parent
"Kathleen has been an integral part of my journey to becoming a foster mother and to becoming a better parent in general. Through attending her Empowered to Connect course Kathleen has equipped me with new ways to parent my children. Not only did she provide me with the tools I would need to parent children from hard places, but she also backed up those tools with the science on why they are effective. Parenting is difficult and stressful and overwhelming under the best of circumstances. Parenting a child with a capital letter syndrome or a child from a hard place is all of those things and on top of all that, it can be isolating. Through her classes, podcasts, blogs, videos, conferences, and advice Kathleen has helped me to look at my child's behaviors in a new way. She has helped me to change the way I parent and has shown me that I'm not alone. Because of Kathleen's influence I have more successes to celebrate in the journey of parenting my children." - Rachel Eubanks, Foster Parent
"Kathleen has such a big heart for helping others in the adoption world! My husband and I had the opportunity to hear her speak at an adoption seminar. I instantly knew she was someone that I could look to for advice on parenting our adopted children. She has wrote helpful suggestions on parenting and also ways to help take care of myself during the trying times. I enjoy how scripture and reflection are part of anything she writes!" - Karri Shilling, Adoptive and Foster Parent
"My husband and I first met Kathleen through a mutual friend in 2016. We learned of her adoption journey and read her first book. We were looking for a guest speaker at an adoption seminar at our church. We contacted Kathleen and she eagerly accepted the invitation to speak. Kathleen was truly a blessing at the seminar. She is extremely knowledgeable and her sweet spirit was felt by all. Kathleen not only served as the guest speaker, she sat on a panel and answered questions from the prospective adoptive/foster parents.
Kathleen has been much more to us over the years. She never hesitates to respond to an email or message that we have with our children who have a trauma background. She has offered help in so many ways. She even offered to come to my home and observe our family and offer any help! She is easy to speak with and offers so much knowledge to other families. Most of all, she offers hope when we thought there was none. Kathleen has become a treasured friend. We truly needed a Christian who understood our struggles and the potential struggles of other families in our church.Kathleen offers hope and healing to families."
-Jeremy and Jeanine Kaminski"
"Kathleen is an endless source of information when it comes to foster/adoption situations, triumphs and struggles. Her genuine, heart felt desire for this purpose is something I admire. Trauma, which is prominent in this field, is not an easy thing to talk about but Kathleen is inviting, nurturing and attentive to those she's trying to help. She is the first person I go to when having any questions on how to approach certain situations that the child from a hard place in my life may be going through. Thankful God has placed such a knowledgeable, driven mentor like her in my life."
- Jessica McHugh, Kinship foster parent
Your Instructor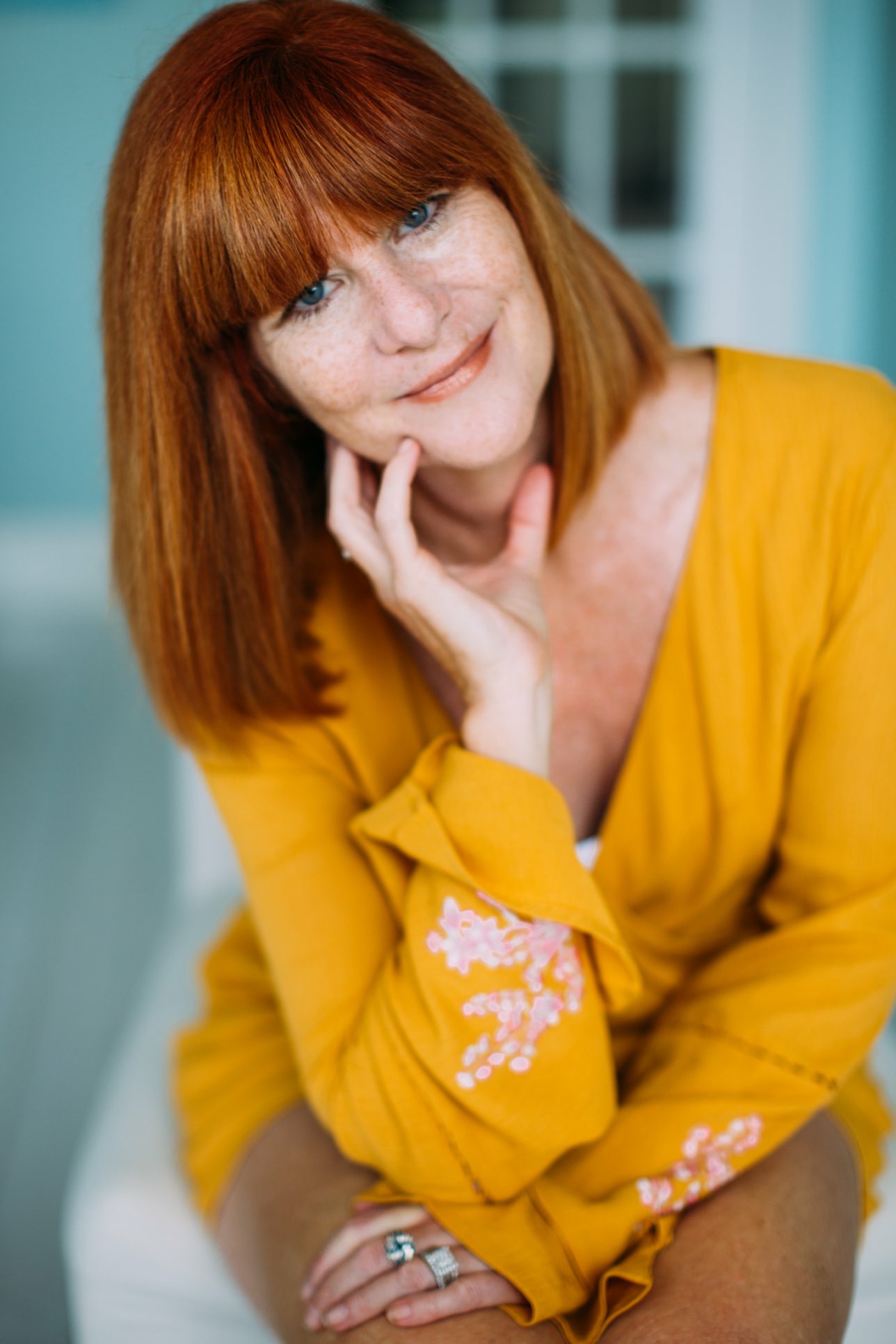 Kathleen is an author, speaker, mother of 7 - four through adoption. Kathleen has written How to Have Peace When Your Kids Are In Chaos . Grab your free copy of -A Tiny Handbook for Adoptive/Foster Families here. Kathleen is a certified Empowered to Connect Parent Trainer, which relies heavily on the model TBRI (Trust-Based Relational Intervention) created by Dr. Karyn Purvis and her colleagues at TCU. You can find her at https://traumainformedparenting.com/
Frequently Asked Questions
When does the course start and finish?
The course starts now and never ends! It is a completely self-paced online course - you decide when you start and when you finish.
How long do I have access to the course?
How does lifetime access sound? After enrolling, you have unlimited access to this course for as long as you like - across any and all devices you own.
Hi friend,
Thanks for investing your time into this course.
If you'd like to learn more, check out How to Have Peace When Your Kids are in Chaos - the book and the course.
Take a few minutes to browse the articles on https://traumainformedparenting.com, including the midweek coffee break -podcast - Positive Adoption, and sign up to follow by email so you don't miss anything.